Import/Export is an editorial about
Banana Story
, a design project exploring the complex journey a single banana takes from harvest in Ecuador to market in Iceland. The work reveals the realities of global supply chains, the opacity of labor valuation, and just how much effort it truly takes for a piece of fruit to miraculously appear in our supermarket aisle. Import/Export was first published in
HA Magazine
no. 9, 2019. Banana Story is an ongoing project by Johanna Seeleman and Björn Steinar Blumenstein.
Role: Concept, Research, Writing, Editing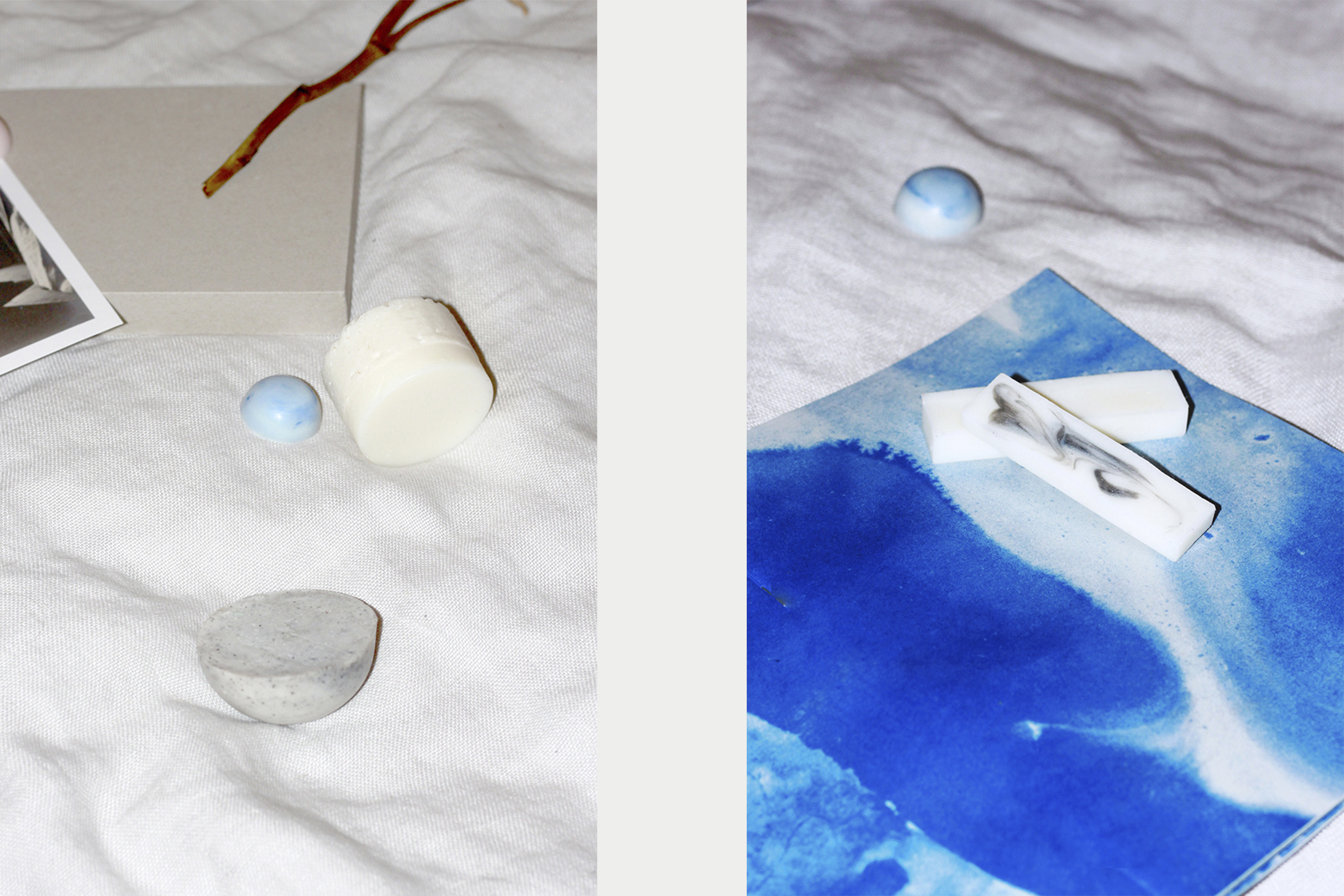 How can objects in our home let us experience new places? How can the everyday washing ritual and its objects be transformed with sensory play? The Soap Project by Studio Valkea explores the material and narrative possibilities of cold process soap. It builds a world extracted from memory, imagination and field research. The first collection, Then I dreamt of wild horses, takes inspiration from moments and memories of travels across the Southwest American desert and the bathing culture in Iceland. Collections are released as thematic volumes, and each volume is composed of sets inspired by a particular world. The sets play with form and color as ways to curate mood in cleansing spaces and washing rituals. Role: Concept, Branding, Visual World, Creative and Art Direction, Product Design, Copywriting, Creative Writing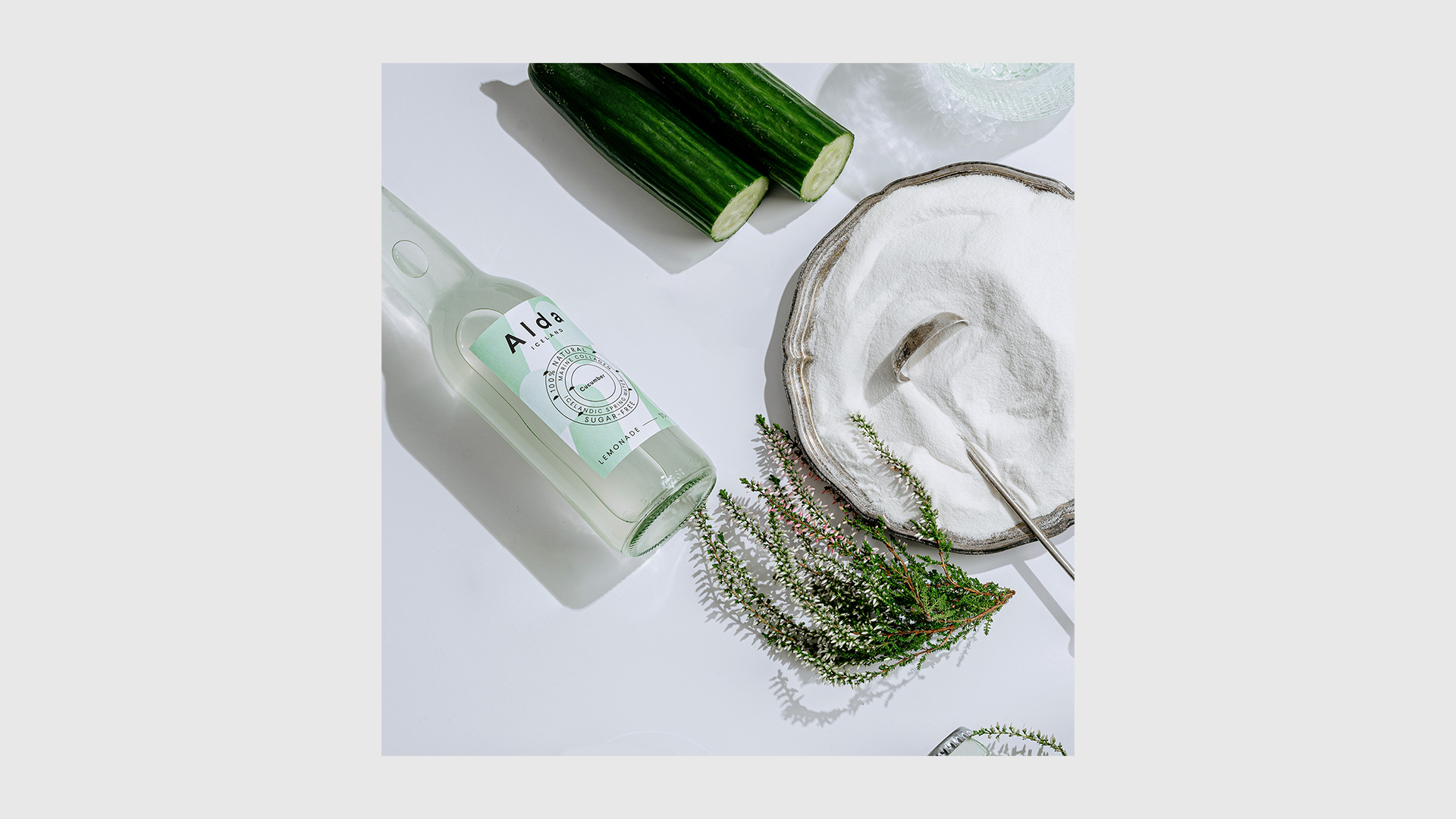 Alda Iceland
is an Icelandic artisan brand, all-natural lemonade with marine collagen produced in Borgarnes, West Iceland. It is made from pure Icelandic spring water and contains natural protein, Icelandic marine collagen from sustainable sources. Alda Iceland is produced by a small family-owned brewery Brugghus Stedja in collaboration with Codland.
Role: Packaging Design, Web Design, Social Media, Art Direction and Set Design for Product Photography
Featured in:
The Dieline
Aeon.co is a unique, non-for-profit digital magazine "publishing some of the most profound and provocative thinking on the web.." In this original video, Pedro G Ferreira, professor of astrophysics at the University of Oxford, introduces his idea of "The Cosmic Chasm" and how modern physics is failing to solve the deepest mysteries of the universe. Our animation accompanies and complements the interview on Aeon.co. Role: Storyboard, Illustration, Motion design, 2D animation
Photography series for the acclaimed Spanish musician Zahara for her latest record PUTA (2021). The title
Puta
comes from
Zahara's
experiences of being called that word at the very early age of 12. This records wants to make its audience feel "the uncomfortableness we (women) have to deal with." In an album filled with pain and guilt, these songs challenge Spanish stereotypes and reference common places.
Role: Photography and Retouch


XY precious is an ongoing visual exploration for the forthcoming EP of the electronic band Ocktive. The brief from Ocktive described the music as bright and showy but also aggressive and sharp. Role: Cover Design, Modelling, Rendering and Post-Processing